"Make Sure To BookMark This Page For Later"
On the Road Images
---
These Images from our trip to Nashville, TN
Click on Image for larger photo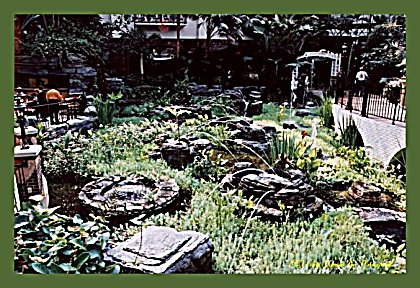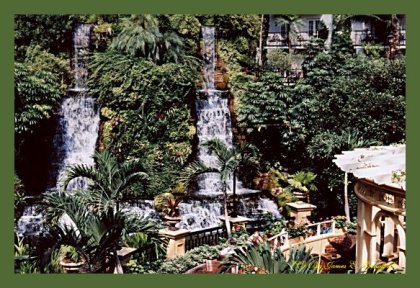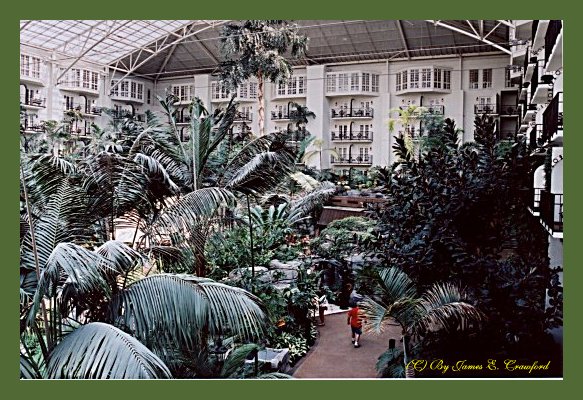 The Cascades Gardens in Gaylord Opryland Nashville Hotel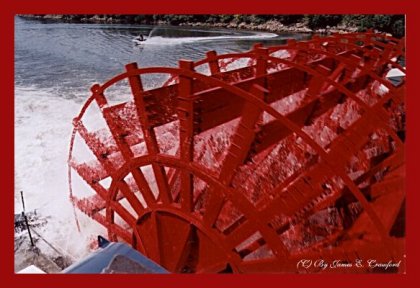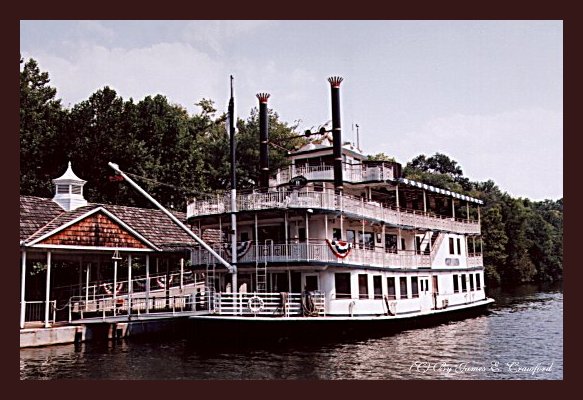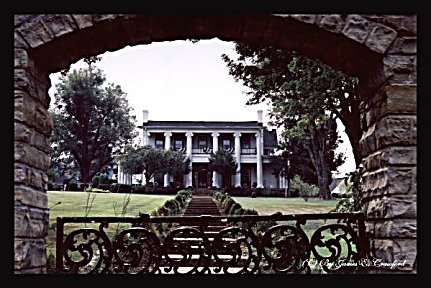 Dinner Cruise on the Gen. jackson Paddle Wheel and Loretta Lynn's former Home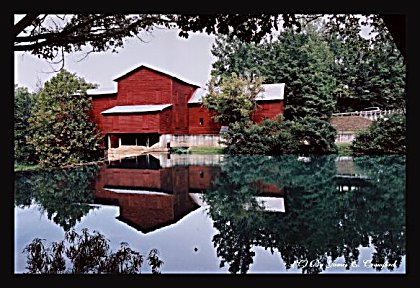 Loretta's Gift Shop & Museum
Hurricane Mills, Tennessee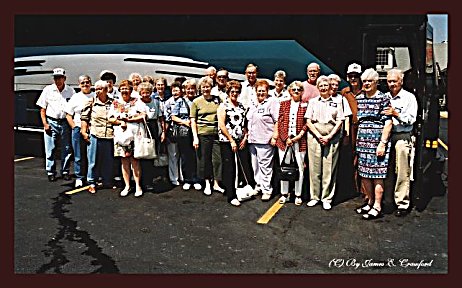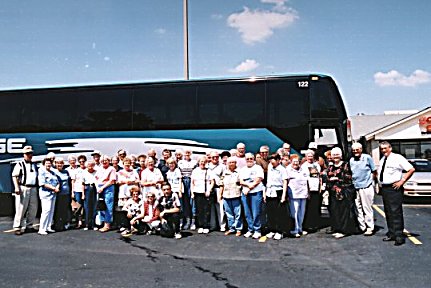 #1275-24 Smaller Group_____#1601-02 Full Group
Tour Group Photo
Order through PayPal or by mail with a check

5 x 7 Print #S1275-24 $ 6.95
6 x 8 Print #M1275-24 $ 9.95
8 x 10 Print #L1275-24 $ 14.95

#S1272-24______#M1275-24______#L1275-24

______
______
Order Now

5 x 7 Print #S1601-02 $ 6.95
6 x 8 Print #M1601-02 $ 9.95
8 x 10 Print #L1601-02 $ 14.95

#S1601-02______#M1601-02______#L1601-02

______
______

Order Now
give us a week to ten days for delivery
Day One
7:30AM We pulled out of Wichita, KS and headed for our first layover in Little Rock, AR we lodged
at the Fairfield Inn with wake up call at 6:00AM, Bags out at 7:00AM and on the road at 8:00AM
Day Two
We arived at Gaylord Opryland Hotel with about three hours to spair be for our first show so most
of the group choose to go to the mall to browse and get dinner. The program was a substitue Elvis
Presley impersonator which was a great show. After the show we went back to the Hotel where
I spent about two hours in the gardens shooting film before hiting the sack.
Day Three
Breakfest at 7:00AM and then it was off to the Grand Ole' Opry's original home, Ryman Auditorium
at 9:00AM. Then at 10:00AM we toured the Country Music Hall of Fame and from there it was off
to the Gen. Jackson Steamboat for a lunchen cruse. By 2:30PM we were back to the Hotel with
about three hours to rest before that evens show. As the outhers catnaped I proceeded out into
the gardens to burn some more film. At about 4:00PM we met at the bus to proceed over to the
mall to eat and wait for the 6:30PM curtin call at the Grand Ole Opy show. The show was great
and over all to soon but we had a 6:00AM call for the next morning.
Day Four
Down for a contintal breakfest at 7:AM and on the road by 8:00AM. By 9:00AM We were
pulling to Loretta Lynn's Ranch at Hurricane Mills, Tenn. While there we toured Her Grand Home,
Museum and Gift shops. Back on the road we were way laided by some confederatet soldiers at
Parkers Crossroads looking for yankee spys. We then had lunch at the Cotton Patch and then onto
the Holiday Inn Select in Memphis, TN
Day Five
Rize at 6:00AM, Breakfast at 7:00AM and on the road by 8:00AM. We arrived at Graceland by
about 9:00AM and tour Elvis Presley's home. From there we head to Blue City Cafe for lunch before
leaving for Little Rock, AR.
Day Six
After breakfast we head down the road bond for Wichita to arive about 6:00PM stoping for lunch along the way.


We accept Credit Cards through Pay Pal!
View Shoping Cart


"All photographs, text and code appearing on the (Eye of an Eagle) are the exclusive property of the photographer and are protected under United States and international Copyright Laws. Photographs, text and code may not be reproduced, copied, stored, or manipulated in any form without the written permission of the photographer. This includes use of any image as part of another photographic concept or illustration. No image or any part of this site is within public domain."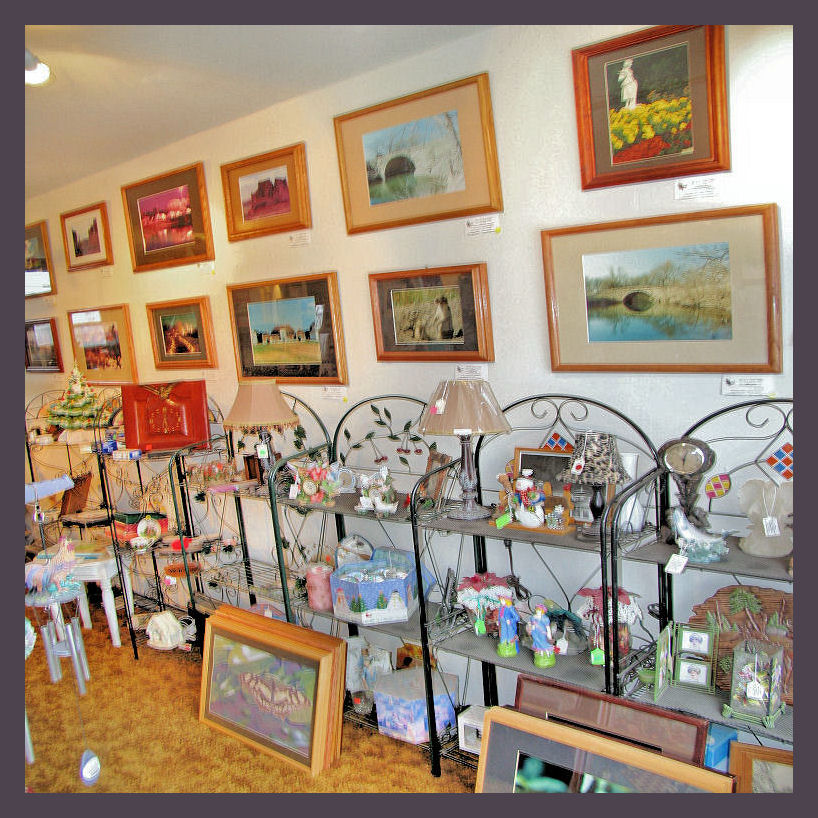 Giftshop Page
Go here to shop for Gifts, collectible, and Garden Decor.

Click on image for Gallery Albums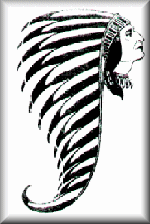 Indian/Ital Jet Cycle Parts Page














Back to Top of Page
---
Webb Page Constructed With
(HTML Assistant Pro)
&copy 1996 Web Page By J.E. Crawford
Eye of an Eagle
Latest Update 08/16/2014